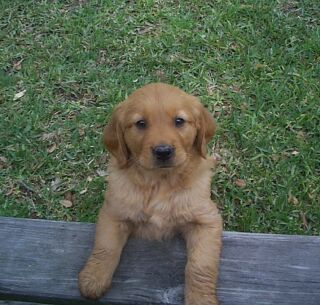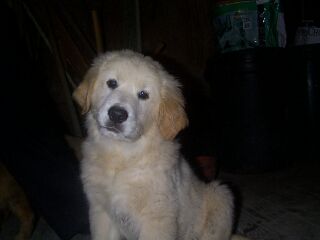 Hi!  My name is Audrey. I'm a light Golden Retriever puppy

who was bred by Grindol's Goldens.

I no longer get to snuggle with Ayden here now that I've moved to my new home, but you can see how you can get a puppy like me & learn all about me and my family at Grindol's Goldens.

Come explore our website by clicking on the links to the left.

Golden Retriever breeders with emphasis on health, personality, & beauty!!

Raising top-quality, well-bred puppies!

This page was last updated on: July 22, 2014
Hello! I'm Lucky. I'm a dark golden color. Isn't it amazing how God created us differently- yet beautifullly!  Go ahead- click away on our website to see all about us and especially to learn

how to find a healthy puppy.

E-mail us at:

GGoldens@juno.com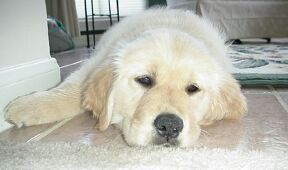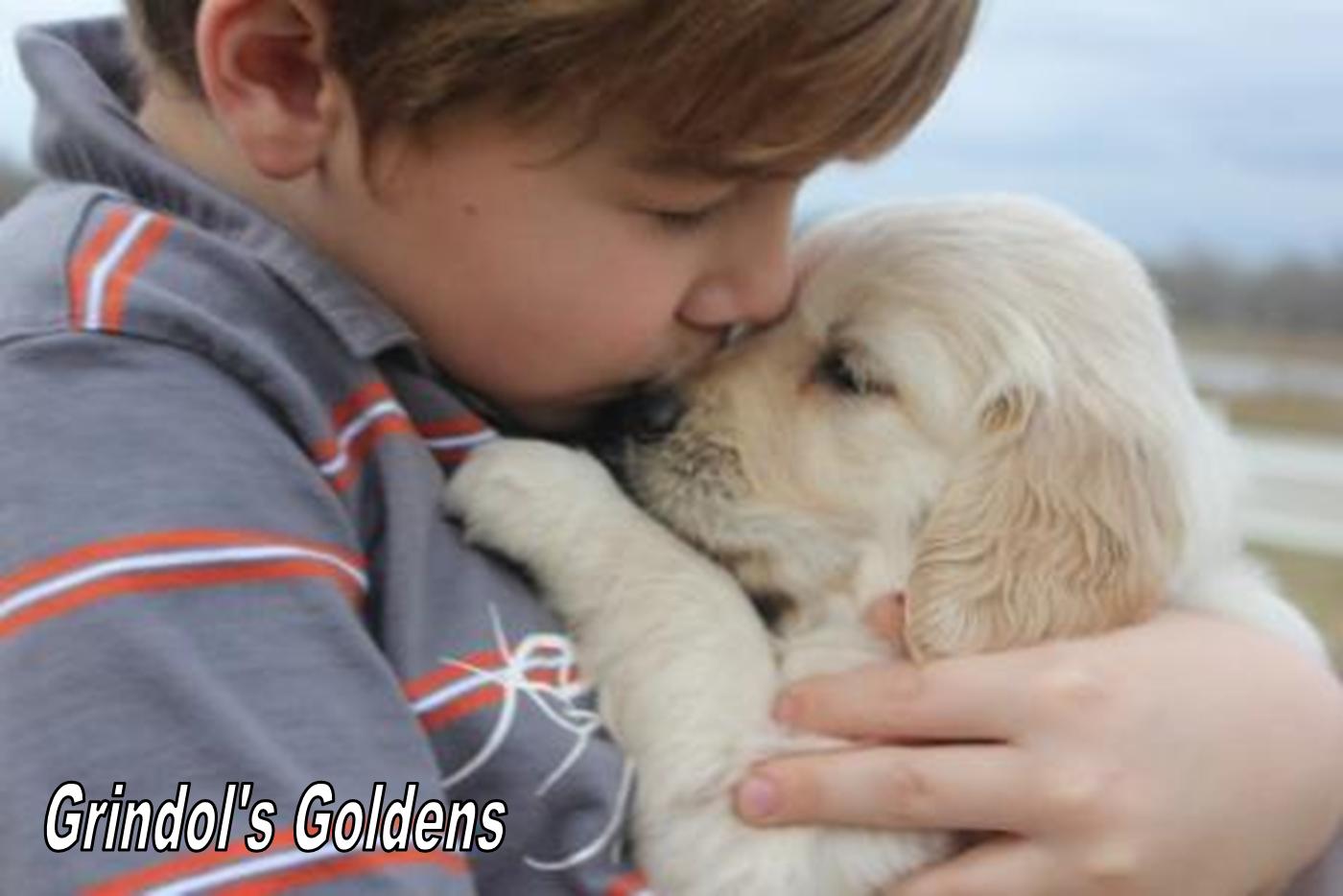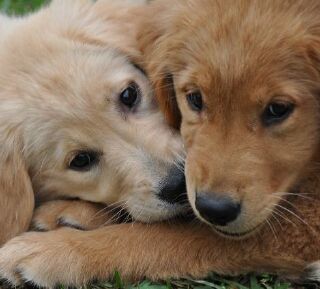 Puppies due

September 2014!